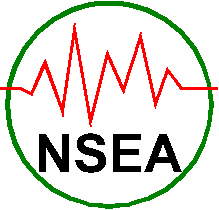 HOW IS THE FRS (Family Radio Service) DIFFERENT

FROM THE GMRS (General Mobile Radio Service)

CAN I USE MY GMRS LICENSE TO TALK ON REPEATERS?

UPGRADING/MIGRATING TO GMRS




GMRS and Family Radio Service (FRS) Walkie-Talkies: The Family Radio Service (FRS) does not require a license from the Federal Communications Commission (FCC). FRS radios have 14 channels or frequencies, 7 of which are "shared" with the General Mobile Radio Service (GMRS). These 7 shared channels may be used in FRS radios (unlicensed) provided that power does not exceed 1/2 watt (and antenna is attached to radio, walkie-talkie style).

Some older style radios (FRS/GMRS) feature higher power and/or additional GMRS only channels (22 channel radios, [14 FRS channels plus 8 GMRS "462 MHz output channels"]). These radios required you (or an immediate family member) to get a GMRS license from the FCC (Note, that since 2017, these 22 channel FRS Radios have been disallowed.) However, these older 22 channel style FRS walkie-talkies do NOT include the GMRS "467 MHz input channels" needed to talk through GMRS repeater stations.

This can be confusing because you will be able to hear GMRS repeaters on channels 15-22 ("output" [462 MHz]) in your older combination FRS/GRMS radio, but you will not be able to talk on the repeaters because your radio does NOT have the GMRS only "input" channels (467 MHz).

If you have a GMRS license and you would like to be able to talk through repeater systems you need a full-fledged GMRS radio with the ADDITIONAL 467 MHz "input" frequencies (GMRS only). [GMRS repeater stations operate on DIFFERENT frequencies to receive and transmit.] By contrast, older FRS/GMRS radios transmit and receive on the SAME frequency to talk "directly" to other radios (NOT through a repeater), but the range is limited, usually less than a mile. [Transmitting and receiving on the SAME frequency is called "direct", "simplex" or "talk-around" in radio parlance.]

Where can I get full-fledged GMRS radios with the "input" frequencies?

The Federal Communications Commission (FCC) has the authority to approve radio equipment that can be used in "land mobile", including the General Mobile Radio Service. Section 95.1761 of the FCC Rules and Regulations requires that every transmitter used in the GMRS must be on the FCC's list of equipment certified to comply with its technical rules (in Part 2 of the FCC Rules and Regulations).

New GMRS Radios:

Since the FCC rewrote the GMRS Rules in 2017 there have developed a number of companies making radios designed exclusively for GMRS. These vary in quality, but the trend has been toward better equipment lately. NSEA lists each of these FCC certified GMRS radios on the Home Page of our website, and updates it as new units are approved by the FCC. We especially recommend you take a look at the new BETECH and Wouxun mobile and portable GMRS radios, but there are a number of other companies, many Chinese, as well. These GMRS specific radios are all software defined with many channels and tend to be much more reasonably priced.

Older (Used) Land Mobile Radios:

Years ago GMRS licenses could be issued to businesses, government entities, etc. So many UHF radios were certified for many different radio services, including GMRS. The generic term for such older higher quality UHF radios that can include "input" channels is "Land Mobile". Such portable radios generally have higher power of 1 - 5 watts, and mobile radios have up to 50 watts. These can be configured on any land mobile channels, such as police, fire, business band, etc. depending on the customer's FCC license(s) (including GMRS).

These "commercial" type radios can be set up on DIFFERENT transmit and receive frequencies to utilize GMRS repeaters. Land mobile radios generally come unprogrammed out of the box, and are programmed for each customer as part of the sale, usually by the local dealer. A few companies require that this programming be done by their local dealer; however, others sell their PC programming software/cables to customers for self-configuring.

The FCC's Equipment Authorization data base (previously called Type Acceptance List) currently lists a dozen companies with older land mobile portable/mobile radios approved for GMRS (excluding combination FRS/GRMRS equipment not capable of operating repeaters.) The listing is (alphabetical): Advanced Wireless Communications (Northfield Telecommunications, Inc.); E, F. Johnson Company, ICOM, Incorporated; Kenwood USA; M/A-Com, Inc.; Maxon CIC Corp,; Midland Radio Corporation; Motorola, Inc.; Ritron, Inc.; Tait Radio Communications; TEKK (Genex Telecom); and Vertex Standard, Inc.

Many of these companies are well known in the land mobile field, and traditionally supply equipment for police/fire, business band, industrial, taxicabs, etc. (E. F. Johnson, ICOM, Motorola, and Vertex Standard.) Tait is also well established, but less known in the US (but a major player in Europe, New Zealand, Australia, etc.). Companies like Kenwood, Maxon, Midland, and Ritron are also traditional manufacturers of "land mobile" equipment who have featured more economically priced gear in the past. Advanced Wireless Communications (interesting web site), M/A Com, Inc. and TEKK are not as familiar but have models on the FCC certification list.

Land mobile radio dealers familiar with GMRS closest to our area include BuCom in Wauconda. Other nearby land mobile dealers are more familiar with police/fire and business band operations. Of course, there are also many dealers on the internet, some of which do cater to GMRS, for example, https://baofengtech.com, https://wouxun.com/service/search.aspx?name=GMRS, and www.radioswest.com.

What features do you recommend?

Channels: You want a radio that is capable of many different defined "channels" to allow for operation on a number of different repeaters as well as "direct". The number of channels is less important if the subaudible tone can be changed on the radio separately from (independent of) the frequency/channel. (Repeaters normally require sub-audible "tone" [called CTCSS, PL, CG, QC, etc.] for access or use.) Plan on spending roughly $250-$450 per radio.

Direct: Your radio should have a switch to easily change to "direct" operation, not through a repeater (sometimes called "talk-around"). This is helpful for sort distance communication.

Power: Having a high/low power switch is another important feature. This can not only help to prolong battery life, but also limit your range when you want to keep your conversation more private or minimize interference to others.

Display: Many people prefer radios that have a display. This allows the channels to have names ("alphanumeric"). Also, having a keypad on your radio gives a lot more flexibility for making channel and other changes, selective calling, etc.

Programming software: Some companies sell computer software and cables so that you can program your radio yourself from a PC instead of having to rely on a land mobile dealer to make any future changes. This obviously gives you more flexibility. For example, if you travel a lot you may need to frequently reprogram your channels. Remember that virtually every repeater has its own tone, which may require a separate "channel" programmed in a radio.

Scanning: Scanning is also another popular feature, so that you can listen for traffic on several different channels/repeaters. Different companies also offer varying additional accessories, such as heavy duty batteries, fast chargers, different antennas, holsters/cases, speaker mikes, headsets, concealed microphones, etc.

Antenna: For portables we also suggest that a radio that has a connector to attach the antenna is better. This allows you to plug in other antennas (base or mobile), which is legal in GMRS. (Portables that have antennas that screw into the radio usually do not allow for other kinds to be attached.)

Advanced Feature - Selective Calling: An advanced feature is "selective calling". This allows a given radio to be signaled to "alert" that someone is calling (like a cell phone ringing). This is a trend that we expect to become more popular in the future, and would like to see used more on our repeaters. There are different selective calling formats, such as 2-tone, 5-tone, DTMF ("Touch-tone"), MDC, etc. We suggest 5-tone as the best format because of its wide flexibility and because it is the most unobtrusive (least annoying) to people listening on the channel. Most new radios include at least some of these formats, but look for 5-tone.

Older radios that feature 5-tone include: ICOM and Tate (on all their portables), M/A Com (Panther 405P and 605P), Ritron (SLX-400 model), TEKK (XU-1000), and Vertex Standard (VX-420 series, VX-820 series, and VX-920 series).

One older model that looks especially good is the Vertex Standard VX-420 series, specifically the VX-427. This is (by comparison) a lower cost portable - apparently due to its limited number of channels (32). However, we understand a user can change the tone frequency on any given channel without needing to reprogram with a computer. This model appears attractive because of several features: (1) Moderate cost; (2) 8 character alphanumeric display (channel naming); (3) Keypad for entry of unit numbers for Selective Calling (SelCall); (4) 5-tone and 2-tone encoding and decoding built in; (5) PC programmable, with software and cables available for purchase; (6) High/low power 5w/1w; (7) compact size. In addition, the VX-427 has receive scanning with priority and dual watch, DTMF (touch tone) ANI and paging available as an extra option, 6 programmable function buttons, numerous extra option boards, etc. All in all, an impressive array of features at a very (comparatively) reasonable price. While MSRP is around $445, we believe this radio can be bought for close to $300. To see the product brochure, check www.vertexstandard.com for land mobile radio, portables, VX-420.

How do I get permission to use a GMRS repeater?

In order to use ANY repeater, you must first have permission of the owner per FCC rules §95.1705(d). Many repeaters have a cooperative sharing fee to cover expenses/costs of operation, but in GMRS this can NOT include any profit. Some do not charge users anything. The FCC Rules and Regulations (see §95.1705(f)) require the licensee to maintain control and to have a written contact. In practice temporary authorization is sometimes given orally (for passing travelers, short-term public service projects, etc.), but permanent arrangements are supposed to be by written contract. Written permission by letter or e-mail is the next best alternative, and oral/verbal is the lowest alternative. If you are new to a repeater, custom is that you ASK first for permission to use it. On any repeater users are subject to restriction or cancellation at any time as part of the FCC required licensee control of the system. It is a MAJOR breach of etiquette (not to mention illegal) to just start using someone else's repeater without asking/permission first.

What are some of the GMRS repeaters currently covering the North Shore area of Chicago?

North Shore Emergency Association members use the .675 Heritage repeater (462.675 MHz output) as their main channel (tone 4A [141.3]), north and northwest suburbs, Randy Knowles, unit 504, is a co-owner. We also have systems for projects on .650 and .700 (Glenview and Evanston, Marc Drazin, unit 522, owner) on tone 1B (107.2). In addition, there is a repeater also in Evanston on .725 (Matt Siegel, unit 592, owner) tone 1Z (100.0) (directional from Church Street north).

What unit numbers will I hear?

N. S. E. A. members have unit numbers in the 500 series, regular members 501-549, auxiliary 581-589, and probationary 591-599. Unit 500 is a call to any NSEA unit on the air, and unit 1000 any authorized user on the system. GMRS operators authorized for personal messages on the repeaters who are not NSEA members have unit numbers in the 700 and 800 series.

What GMRS calls signs will I hear?

Newer GMRS licenses (since mid 1999) start with the letter W, followed by 3 more letters and 3 numbers. For example, WQOK 523 is often monitoring the Heritage .675 repeater. Older GMRS call signs (1963-99) start with the letters KA, followed by one more letter and 4 numbers. For example, the oldest GMRS call sign issued to an individual in the United States is KAA 8142.

How can I use my radio(s) to participate with N. S. E. A.?

If you are interested in joining North Shore Emergency Association we would be glad to have you apply. A form for this or requesting permission for the repeaters is provided on "CONTACT NSEA" link on this web site. Or just contact any member on any of the above repeater systems. Of course, any GMRS operator authorized on any of the repeater systems is welcome to participate in an NSEA public service project as a non-member volunteer if specific arrangements are made in advance.

How can I ask questions?

Randy Knowles has the longest standing individual GMRS license in the United States (KAA 8142). He normally can be contacted on the .675 repeater (New Trier Township or unit 505). Questions can also be sent by e-mail to Info@nsea.com or Randy@NSEA.com. If all else fails, you can try Randy's cell phone, (847) 533 - 9449.